Product Catalogue
ROCKTAPE | Fitness Equipment ALL | Strapping Tape | ROCKTAPE | Rocktape | Strapping Tape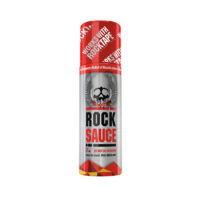 RockSauce
Finally a heat cream that is compatible with tape! 
RockSauce has a unique formula (water based not oil based), that allows RockTape or rigid tape to be applied immediately without cleaning the skin.  In fact it can even be applied over the top of existing RockTape applications.
RockSauce contains methyl salicylate, menthol and capsaicin.  It will knock your socks off!!!!!!
88.7ml
Code:

41348009461