Product Catalogue
BOOKS | Other Arts | Self-Defense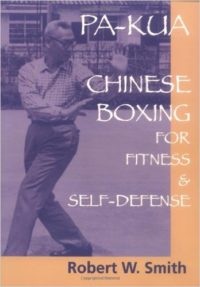 Pa-Kua Chinese Boxing for Fitness & Self-Defense
Author Robert W. Smith first published Pa-Kua Chinese Boxing for Fitness and Self-Defense in 1967.  Since then it has become a classic enjoyed by generations of students learning the internal martial arts of China.  It is a relevant as ever to today's practitioner for the traditional training methods and practical advise it contains.
Within this book you will find:
The history and philosophy of the art
Profiles of the great masters of the style and their exploits
The basic exercises and linear froms of Pa-Kua detailed in numerous photographs and descriptions
Step-by-step instuction in the classical circling exercises.
The main priciples and treasured advise from Master Kuo Feng-Chih.
Code:

9781583941713