Product Catalogue
FITNESS | ROCKTAPE | Fitness Equipment ALL | Resist/Bands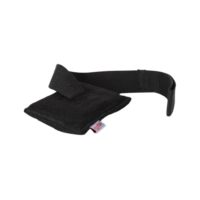 RockTape Door Anchor
This Door Anchor allows you to utilize a sturdy door frame when performing mobility exercises with our bands. 
It is important to anchor the Door Anchor on the hinge side of the door not the handle side.
Warning – Ensure the anchor is securely attached prior to performing any exercises.  Serious injury may occur if the if the Door Anchor is used incorrectly or is poorly secured.
Code:

799418006666